Ebook conversion is the process of converting a manuscript into the two main digital book standards–EPUB (iTunes, Nook, Kobo, Google and more) and MOBI (Kindle).
For over 5 years we have been a leader in fast, reliable and affordable ebook design. We take great care in every project we take on and hand-code each book we design. This ensures the most beautiful and compatible results the first time, saving you time and money.
Fast

Our experience has allowed us to be extremely efficient in the ebook creation process. Most projects can be completed within 2-3 business days.

Reliable

We'll be there for you before, during and after your conversion is finished.

Affordable

You won't find any pricing gimmicks or hidden fees with us. Our straightforward approach allows you to clearly understand the costs of your project.

Multiple Formats

We can convert almost any type of digital file to ebook. The most common are Word, PDF and InDesign but we've worked with many other formats as well.
---
Pricing
We pride ourselves on our price transparency. We don't have hidden fees or any fine print. What you see is what you'll pay, period.
| | |
| --- | --- |
| Price Per Page | $1.25 |
| Price Per Linked Endnote/Footnote | $.30 |
| Subject Index Linking Per Page | $5 |
| Tables, Charts, Graphs and Images | Included in price |
| Turnaround Time | 2-3 days typical |
| Deliverables | 1 Epub, 1 Mobi |
| Revisions | First round is free, then $25/hr |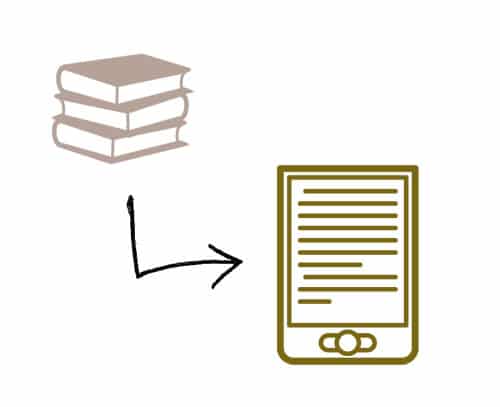 Ebook Conversion
$50.00
Our ebook formatting service is designed for text-based, reflowable documents including novels, textbooks, memoirs, etc. Reflowable means that the layout is able to change to adapt to any viewing screen size. We also convert children's books or books with complex fixed visual layouts. If you're interested in learning more about fixed layout conversion, please contact us.
A very satisfied customer! I had hired a major e-publishing company a couple of years ago when I needed the service. They were not close to the quality, price or ease to work with that you folks were! – Very impressed.
ISBN Services did a fabulous job on everything, from the early stages of ideation to the final touches. Since this was my first book, they were extremely helpful and knowledgeable, answering all of my questions in a timely manner. Being a creative person myself, I was also impressed with their design team who captured my vision for the page layout perfectly in the first draft. I would highly recommend ISBN Services for their integrity, expertise, friendly staff, timely service and quality product.
Recently ISBN Services converted my book In the Shadow of the Cross into Kindle, Nook, and PDF formats. We were very pleased with the level of service we received on our first-ever ebook project. As a result, we have had over 10,000 downloads of the ebook version from all over the world. Make ISBN Services your first step into the world of digital publishing.