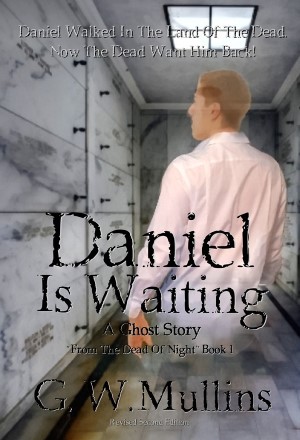 Daniel Is Waiting A Ghost Story
$24.99
A suspenseful gripping supernatural mystery and romance story. Matt Trent OutLoud Magazine
Daniel walked in the land of the dead, now the dead want him back!
Jen McDonald had never believed in ghosts. That was until she met Daniel.
Jen was 15 when her parents abandoned her and she was forced to seek refuge in a local cemetery mausoleum. A local gang took over her house and left her with no options but to hide. But it was in hiding that she found Daniel. He died almost sixty years ago. He spent decades roaming the local cemetery trying to seek resolution of his death and the information to put his soul at peace.
In all the years he has been seeking help, no one could see him. No one but Jen. One night in the mausoleum he called out to her, and she heard him. The two set out on a mission to discover Daniel's past and his murder. While they put the pieces together, they learn the "light" will come for Daniel.
It's a race against time to find out what happened to Daniel before he is forced to enter the light or be taken by the Shadow People who live within it. Can they learn the truth in time? Or will Daniel be able to fight against the light to save himself?